What would you like to change in the art market?...
Interview: Jacob Berghoef FineArtPhotography
We were made aware of the photographer Jacob Berghoef by a reader. Jacob Berghoef has been taking photos since around 1971. At least it was during this time that he got his first camera. Berghoef was born in Gouda, the Netherlands in 1959. A lot has changed in photography from then until now. Berghoef was kind enough to be available for an interview. The German translation of the interview will follow shortly, the original first.
Jacob Berghoef Interview
Easy start, Where are you right now, how are you and what are you working on?
I am in the hamlet Kobberø in Denmark, at home in the small old farmhouse where my wife and I live.I am fine, enjoying spring and the work in our large vegetable garden. Besides that, I will start repainting our house in te next few weeks. In my art, I am working on a few new collaborations, one with another artist and a few with (online) galleries.
Sounds good, thanks for taking the time to talk a little bit about photography. You were born in 1959 and got your first camera at the age of 12, what was the difference in photography back then and now?
Back then, and I think until about 15 years ago, photography was mainly meant to preserve memories. Places we visited, people I love, moments I don't want to forget…But then, a shift emerged to photos that I made for the sake of the photo. Subjects such as flowers, landscapes, architecture, in which the composition and technical quality of the photograph became more and more important. And then photos became more and more artistic and I developed my current style.
Analog or digital?
Both. Mainly digital with two rather simple camera's. The way I make my photos is rather simple and I never edit or manipulate my photos and I don't use filters, so a simple camera is enough. I only need the basic settings that is offers.But every now and then I make analog photos with an almost 100 year old camera and a camera that was made in the seventies of the previous century. Making abstract and impressionistic photos with an analog camera is an enormous challenge. And exciting because it takes so long to see if the photo is successful.
How many photos have you taken in your life? and how many of them did you like?
That is not easy to answer, but definitely more than 200,000. The amount of 'regular' digital photos alone that I have now on my hard disk, is about 83,000. The amount of art photos that I kept and like is almost 5,000. I think that is about 5-10% of the total amount of art photos that I made in the past 10 years.
What makes a good photo?
For me, a good photo is a photo that shows what I felt when I made it. Technical quality is not important. I photograph what I feel when I a in nature, not wat I see.
What equipment are you currently working with?
A digital Sony Nex3 and Sony Nex5, and analog Canon FTB and an Eastman Kodak No. 2 Folding Cartridge Hawk-Eye Model B camera, manufactured between 1926 and 1934.
Imagine we were a big magazine, the New York Times or something, what would you like to say to the world?
I would like to say what I propagate through my website and with every piece of art I publish:Through my artworks I ask you to reflect for a moment on the nature around you, on the beautiful feeling that nature can evoke, on what we lose when we continue on the road of 'never enough'.
What must never be made public about you?
Haha, I have nothing to hide except PINs and passwords.
Do you have a tip for young photographers / artists?
I think you should choose whether you go for registration of what you see in a technically perfect way, or for expressing your feelings, for giving your meaning to what you photograph. In the first case you are a photographer, in the second case an artist, using a camera to create your artwork. I think the choice is important because, to become an artist, you first have to let go of everything you have in terms of technical knowledge about photography in order to find and express your feelings.
You have probably heard of NFTs, what is your opinion on them?
Yes, I have heard of it. Shame it started as a hype because of the outlandish prices paid. But the technique of making a digital work or document authentic and unique through blockchain is certainly interesting.
What would you like to change in the art market?
$90 million for an inflatable rabbit? $69 million for an NFT collage? $4,3 million for a manipulated photo? I think some sort of global agreement on prices would keep the art market healthy. That doesn't just apply to art, by the way….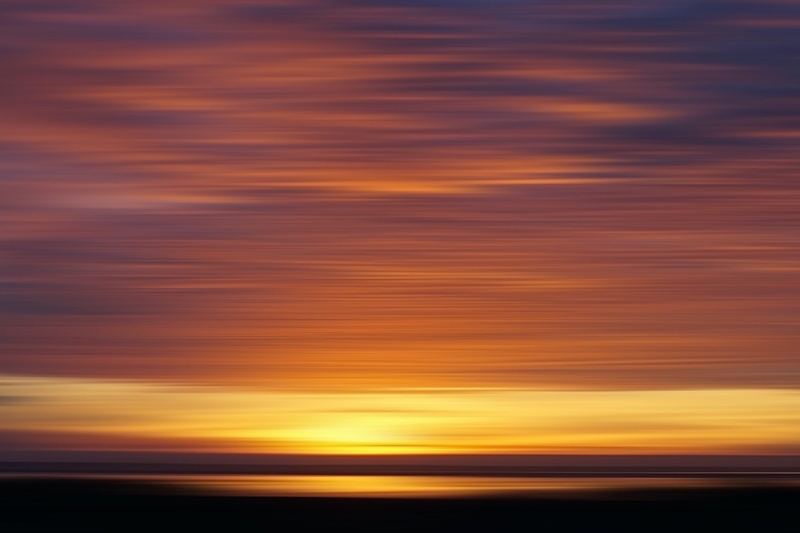 More Informations
More about the photographer Jacob Berghoef on his website: https://jacobberghoef.com/
Berghoef auf Instagram: @jacobberghoefphotography • Instagram-Fotos und -Videos
Our current digital exhibition: "Die Sonne scheint für Alle" von Julien Bouzoubaa
Art Events selected by us can be found at: >>>Events<<<
You can find our interviews here: Interview| Arttrado.de
If you want to inform us about your exciting art project, use ours Kontakt
We are currently collecting donations for the Herzsprung animal shelter, and we are raffling off a work of art worth approx. 2000 € among all donors.Aktion: Tierheim Herzsprung spenden und Kunstwerk gewinnen |